SPIRITUALITY


AvatarSearch: search for and keep track of occult sites here.

OmniSpirit: if you're looking for energy healing, I can personally guarantee you're in good hands

with OMar and NIcci! And don't forget to visit the forums if you're interested in a thriving community of spiritually-minded people.

Intentional Healing Institute: taking back the power to heal ourselves!

IONS Psi Arcade: the funnest way to test your psychic abilities on the web, and contribute to ESP research while you're at it! Brought to you by the Institue of Noetic Sciences. On-site music!

MotherTouch: mothers seeking holistic approaches to family health.


MetaReligion: promoting a multidisciplinary view of religious, spiritual, and esoteric phenomenon.

Mystic Cat: nice overview of various esoteric topics.

Myth and Mystery: pretty neat encyclopedia type thing of paranormal phenomenon.

Religious Tolerance: good resource on world religions and their philosophies.

Beliefnet: great quizzes and inspiring articles.

Crystalinks: lots of information on a wiiide range of subjects.

Flower of Life Research: understanding the universal pattern.

Dreams of the Great Earth Changes: a big page with... a lot of stuff O.O;

Asian Philosophy & Martial Arts

Peter Lim's Taijiquan Resource Page: a vast resource of the history, texts, and philosophy of this beautiful martial art.

Shaolin Gung Fu Institue: dedicated to the training and philosophy of Shaolin Kung Fu.

Shaolin Kung Fu Online Library: a very fun, colorful, and graphic-intensive site about the history and philosophies of Shaolin Kung Fu.

Shaolin Temple Overseas Headquarters: the site of the Shaolin temple in New York State.

Wong Kiew Kit's Homepage: a notable author's on martial arts homepage dedicated to the study, practice, and application of Shaolin Kung Fu, Chi Kung, Taijiquan and Zen.

Taoism and the Philosophy of Tai Chi Chuan: explores Tai Chi Chuan as the physical expression of Taoist philosophy.

CHI Flow: dedicated to the study of the three Nei Jia (internal Kung Fu) schools of Taijiquan, Pakua, and Hsing-I.

Hsing-I Martial Arts Institute: another site dedicated to the Neijia schools.

Empty Flower Forum: a place to discuss the Neijia schools (yes, I'm biased towards internal arts).

Tao Te Ching: the foundation of Taoism! The full book of Lao Tzu online, and a good place to go for quick reference to the individual chapters.

Tao Te Ching: same as above, but a more relaxed and meditative approach to the book, complete with an introduction, basic concepts, and natural imagery accompanying the chapters.

A Book of Five Rings: the strategy book written by the famous Miyamoto Musashi, who never lost a duel and developed a way to fight with two blades.

Sun Tzu The Art of War: a timeless book of strategy as valid today as it was centuries ago. The verses in this online text have links to a forum discussing their meanings, which makes this a very useful read.

I Ching Wisdom: a page dedicated to advanced studies of this ancient book and oracle.

Irish Literature, Mythology, Folklore, and Drama: learn about Irish history, myth, and language.

On-site music!


The Celtic Connection: one of the largest Pagan, Wicca, and Witchcraft site on the internet!

Ancient Egyptian Virtual Temple: tons of information on ancient Egyptian religion and culture, great sections on Lady Sekhmet.

Ancient Egypt: the Mythology: good information on ancient Egyptian mythology, nice FAQ.

Glossary of Egyptian Mythology: user-friendly glossary of ancient Egyptian deities and terms.

Per Ankh, House of Life: massive amounts of information on ancient Egyptian deities, temples, and religion.

Philae - Temple of Isis: a visual tour of the Aset/Isis temple on Philae.

Mild on-site music.

Crook & Flail: a virtual temple to Wesir/Osiris, with hymns and information.


Isis Moon Temple: an awesome virtual temple to Aset/Isis as well as other major ancient Egyptian deities, with much information.

On-site music!

Kemetic Orthodox Faith: ancient Egyptian is alive and well in the world today, and you can learn all about it here!

The Hellenic Religion: ancient Greek religion lives! Praised be Hermes!!

The Assyro-Babylonian Mythology FAQ: an introduction to Assyro-Babylonian myth.

Encyclopedia Mythica: allows you to search an archive of articles on myths and deities from around the world.

Bulfinch's Mythology: amazing resource on Greek, Norse, Arthurian, and Charlemagne mythology!

Norse Mythology: extensive resource on Norse Mythology.

Slavic Paganism & Witchcraft: your one-stop resource on Slavic Paganism and Witchcraft!

Spiral Goddess Grove: a beautiful, relaxing page with virtual altars to honor many different goddesses of the world!

On-site music!

Bewitching Ways: a site on Wicca to please both the eyes and the spirit

, with an extensive pagan humor section to boot!


The White Moon: online school, tarot readings, and information about goddesses of the world.

American Indian Movement: official site of AIM and its Grand Governing Council.

Native Languages of the Americas: preserving and promoting American Indian languages.

Sipapu: invaluable resource on the Ancestral Puebloans (Anasazi)

.

Hopi Tribe: official website of the Hopi nation.

Hopi Cultural Preservation Center: learn some things about Hopi culture.

Navajo Central: unofficial website about life with and among the Dine/Navajo people.

Haudenosaunee - People Building a Longhouse: the official page of the Six Nations.

Iroquois.net: a good page on the Haudenausaunee.

Snowwowl: extensive showcase of Native American arts and culture.

On-site music!

Otherkin & Fantasy (Faeries, Elves, Angels, Dragons, Therians, Vampires, etc)

Pathwayz.org: a search engine and community for weres, furries, and Otherkin.

Sarah's Archangels: an incredible, well-researched site with an name encyclopedia, the angelic hierarchy, rituals, correspondences, and much, much, much more!

Angel Focus: types, names, hierarchy and more about angels.


Angelic.tk A Magical Place: information on angels and faeries.


Ailfen Wood Hollow: an enchanting site wrapped in a cozy fairy tale!
FAE :: The Foundation for Awakening & Enlighttenment: a thriving community of Otherkin!
Otherkin.net: resource and community for Otherkin.


The Elenari Nexus: Elves of similar philosophies, cultures, and worldviews who have been born into human bodies on Earth.
The Fra'kar Groves - Sidhekin: largest Sidhekin site on the net.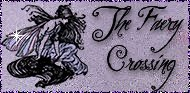 The Faery Crossing: an beautiful site with information on faeries of all paths.


The Faery Pool: extensive site with soothing graphics and well-organized information about faery folklore. On-site music!
A Historical Overview: of the whereabouts of gnomes and elves, fauns and faerie.


Ravyn's Fantasy Realm: mystical creatures, stories, poems... everything fantasy. On-site music!



My Lair: a vast realm with portals to the lands of legendary creatures and sheer randomness. You could also find tons of games and rare "I Believe..." buttons. Very graphic-intensive but worth it. On-site music!


Fantasy Endeavors: a wonderful website directory and community for lovers of fantasy everywhere.


Fantasy Fan: your source for fantasy news, articles, quizzes, and more!
The Therianthropy Resource: comprehensive one-page reference on therianthropy.
The Werelist: therian directory.


The WEREweb: folklore, humor, and community of therians.
[L U P U S]: an information source on therianthropy.
The Kitsune Page: a resource for pictures, myths, and folklore about fox spirits around the world.


Draconic: for dragons, by dragons.
Draconomicon :: The Book of Dragons: large dragon community.


Warlord's Arena: a high-fantasy site with beautiful graphics and nice information! On-site music!
Extraterrestrials & Sci-Fi (Aliens, Star People, UFOs, etc)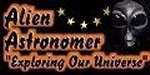 Alien Astronomer: a great source on all things extraterrestrial.

Dark-UFO.com: exploring the evidence of the alien presence.

From the Stars: one of my favorite pages with a lot of useful spiritual information that I strongly resonate with. Many profound thanks to Nicholas F. Schmidt for allowing me to use his blinking-star.gif as my constant background! On-site music!

Jody's 'ET Phone Home' Page: an extraordinarily dedicated page about Star People with a huge wealth of articles!

Star People: pleasant and informative without being overbearing. On-site music!

UFO Artwork: exploring artwork ancient and modern that seems to depict UFOs.

E.T. 101 - The Cosmic Instruction Manual: an online transcript of my favorite book on Star People, ET 101!! Straight from the Intergalactic Council itself - A MUST READ!!!

Bringers of the Dawn: the full book online! Slightly edited from the hard copy I seem to have, though, so read with a grain of salt.

SETI Institute: the mission of the SETI Institute is to explore, understand, and explain the origin, nature, and prevalence of life in the universe.

SETI@home: help SETI!

UFO Evidence: the evidence exists.

The Astrobiology Web: your online guide to the living universe.

NASA: gotta love 'em. Mild on-site music.

The Nibiruan Council: lots of useful articles and channeled information.

L/L Research: channelings of Ra and the Law of One.

UFOs and Extraterrestrials: big database of links to articles about ET activity.

Gordd Cymru Online Arthurian Sources: good resource on Arthurian myth.

On-site music!

Holy Grail Talk by Laurence Gardner: source on Laurence Gardner's studies of the Holy Grail.

The Knight's Templar: information about the Knight's Templar.

Facade: oracles galore! Get your free online Tarot, Rune, I Ching, Coin Flip, Yes/No, Compatibility, Biorhythm, Numerology, Stichomancy, or Bibliomancy reading here!

The Voice of the Woods (tm) (Ogham): free online Ogham readings!

The Faeries' Oracle Interactive Deck: an online version of Brian Froud's magickal Faeries' Oracle!

Astro*Intelligence: nice, detailed, free horoscopes with many options to choose from.

American Tarot Association: just what it says.

Aeclectic Tarot: a truly massive database of Tarot decks and reviews.

The Pictorial Key to the Tarot: Arthur Edward Waite's (co-creator of the Rider-Waite-Smith Tarot) famous book on Tarot interpretation.

Learning the Tarot: a great online compilation of card meanings.

Robin Wood Ent.: the creator of one of my favorite Tarot decks.

The Fairytale Tarot: an amazing deck relying on stories for its symbolism.

Wicce's Tarot Collection: huge database of Tarot reviews... with pictures!

Grimner's Runes: an in-depth look at the Nordic runes.

The Runic Journey: another look at rune meanings and history.

Kabalarian Philosophy: the impact of our name on our lives as interpreted through the Kabala. Also a great source for names if you can't think up one yourself :P